Trials to Triumph – or "Why is this Happening to Me?!" Part 1
Consider it wholly joyful, my brethren, whenever you are enveloped in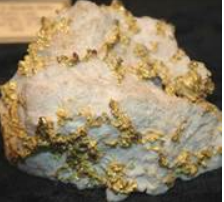 or encounter trials of any sort or fall into various temptations. Be assured and understand that the trial and proving of your faith bring out endurance and steadfastness and patience. But let endurance and steadfastness and patience have full play and do a thorough work, so that you may be [people] perfectly and fully developed [with no defects], lacking in nothing. James 1:2-8
 I remember the first time I read James's words. I was shocked! I wondered "Am I supposed to say "Woo hoo!" when I am in a trial!? How am I supposed to be joyful when I am in a trial?" It wasn't until I had been through several trials that I began to see how joy can come.
But I didn't always have joy.
One day as I was working as a Director of Patient Services for a New York County Health Department my boss let me know that he was going to give my position to a friend of his in a few weeks and I would be out of a job.  I panicked! Did I pray? Yes, I said a quick prayer and quickly returned to my panicked state. I had three children to support. Over a period of about three hours I called every contact I had in my profession. No openings. I was a mess! I badly needed to learn how to navigate a trial in a godly fashion. The Lord was with me to help me learn how to triumph through a trial.
The first thing I learned is that trials are not punishments.
11 For I know the thoughts and plans that I have for you, says the Lord, thoughts and plans for welfare and peace and not for evil, to give you hope in your final outcome. Jeremiah 29:11
I know that the Lord has known me and my days from before the earth was created. He has only my good in mind. [Read more…]