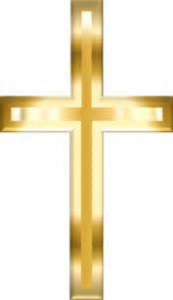 13 Moses told the people, Fear not; stand still (firm, confident, undismayed) and see the salvation of the Lord which He will work for you today. For the Egyptians you have seen today you shall never see again. Exodus 14:13
When Moses spoke those words the Israelites were standing between a huge Egyptian army on chariots and a large body of water – the Red Sea. Apparently, they forgot in that terrifying moment all that the Lord had done for them when he dealt with Egypt with ten plagues and how they had come away with the riches of the Egyptians and how He was still standing as a cloud by day and a pillar of fire by night. When Moses told them to stand still it went against every natural inclination. Fight or flight. The Lord said "Fear not, stand firm and see". They finally did and the Lord made a way that was a miracle – through the Red Sea!
Being a person who constantly has to remind my self to let the Lord be Lord and to not get in His way, it has been a challenge to learn to just stand firm and not fear. But when I have done this the Lord has always acted mightily on my behalf.
When I worked for the County Health Department I had many opportunities to share the Gospel with staff and patients. Only one nurse had a problem with me and she would complain periodically about me. When she did I would get called into the Director's office and be told to stop talking about religion. What a temptation to "speak my peace", but the Lord always told me to keep quiet. Nothing bad ever happened to me and later the Director came to me in secret and asked me to pray for her son-in–law who had lost his job.  I am thankful to the Lord for that great lesson in fearing not and standing firm.
We have seen that trials are for our good, purifying our faith and bringing us the characteristics of Jesus: patience, steadfastness and endurance. We have learned that trials are not punishments and that the Lord is with us during the trial. We found that the way to go through a trial is to let the Lord know what our needs are specifically and to fear not, stand firm and see him take care of all our needs and problems.
So the next time a trial comes we can say: "Woo hoo!"
Jesus is Lord!