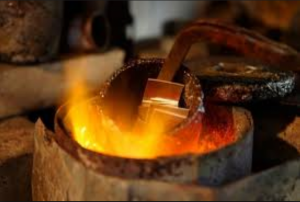 I have called you by your name; you are Mine.2 When you pass through the waters, I will be with you, and through the rivers, they will not overwhelm you. When you walk through the fire, you will not be burned or scorched, nor will the flame kindle upon you. Isaiah 43:1-2
As I look back on the trial of losing two jobs and moving to a new state I can see how badly my faith needed to be purified. I can also see how the Lord never left me. He wasn't mad at me. He is a good Dad. I worked in Emergency Care for eight years.
We often don't understand why things happen to us. But even if we asked the Lord to explain it all to us, we might be incapable of really understanding it. Think about when we were babies and our parents or family members took us to get our immunizations. As far as we could see it was a bad thing. Somebody was holding us while someone else stuck a needle in our leg or arm. Ouch! Even if our mothers told us what the needles did – giving us protection from disease, it would have been nonsense to two month old us. We got our shots at two months, four months, six months, twelve months, eighteen months and age five. Those shots were painful to us, but provided us with precious protection against diseases that used to kill thousands of children. Our moms got us those shots because they loved us. The Lord is the same way.
When we go through a trial He is with us. He doesn't leave us for a second. Trials are for our good.