.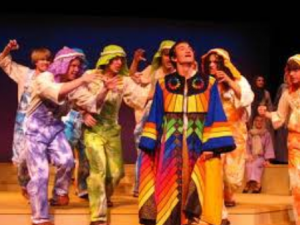 But don't be upset, and don't be angry with yourselves for selling me to this place. It was God who sent me here ahead of you to preserve your lives. -Genesis 45:5 (NLT)
I remember having a new job as a Director of Nursing of a Health Department. I  I had applied just to see if I could compete. I had never had a job as any type of supervisor. I was shocked when I got the job. Eighteen months later, my boss decided to give my job to a friend and I was out. I had never lost a job in my life!
A few weeks later I got a job as a Manager to a Health Care visitation service. Five months later I was fired! What? Why? I thought I had been doing a good job, but there I was out of a job again.
I was in shock. I had three children to support.
I went to the Lord in prayer. A month later I and my children were 1300 miles away in our new home. I had a better paying new job and a good future. Five years later I met my husband – a great and loving Christian man who is also a great dad to my children.
But what if I had not lost those jobs? I might still be up in New York and would never have met my wonderful husband. I am thankful that I lost those jobs!
Notice what Joseph says to his brothers. "It was God who sent me here to preserve your lives." The Lord had a plan and a purpose. Even though Joseph went though difficult times the Lord got him through and blessed him.
I am so thankful that the Lord is in control and that I don't have to worry when difficult times come. I just trust Him.
Jesus is Lord!