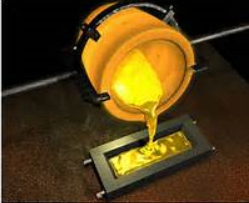 11 Now faith is the assurance (the confirmation, [a]the title deed) of the things [we] hope for, being the proof of things [we] do not see and the conviction of their reality [faith perceiving as real fact what is not revealed to the senses]. Hebrews 11:1
I was told to go for my interview for the State of Florida job to Tampa GeneralHospital. It is a huge trauma center and hospital. I thought "I hate working in hospitals". After an initial intake with Human Resources I was sent downstairs to: The Emergency Room! Oh. NO! Yes, the job was for Emergency Room Nurse Practitioner. The very job I had thought to myself when the Lord put it in my heart – NO WAY! I had what I can only call a backwards interview. I was asked "Can you suture?" "No". I replied. "Can you read x-rays?" Again I replied "No". Then the doctor who was interviewing me said "Looking at your resume I see that you are an administrator!" "Yes", I answered, but I can do the job!" What?! Did I just say that? The doctor left the room. I was left sitting there with the Nurse Manager. "Uh, should I go now?" I asked. "No", he answered, "You got the job!"
During a trial our faith is being proved with the resulting fruit of patience, steadfastness and endurance. Faith has to be tried to remove other things which can mix with it making it ineffective.
 Like:
Faith in God plus faith in money, people and things
Faith in God plus doubt
Faith in God plus fear
Or Faith in God plus faith in our own abilities.
Have you ever opened an electric cord? If you have you will remember seeing several pure copper wires intertwined. But what if one of the cords was made of lead? Putting the plug into the wall would avail nothing because the pure copper was mixed with something else. That is the way it is with faith. If it is faith plus something else we will not be able to access the power of the Lord.
6 Only it must be in faith that he asks with no wavering (no hesitating, no doubting). For the one who wavers (hesitates, doubts) is like the billowing surge out at sea that is blown hither and thither and tossed by the wind.7 For truly, let not such a person imagine that he will receive anything [he asks for] from the Lord,8 [For being as he is] a man of two minds (hesitating, dubious, irresolute), [he is] unstable and unreliable and uncertain about everything [he thinks, feels, decides].
A faith that is mixed with any thing else will cause us to be double minded.
I am glad that the Lord cares enough about us to purify our faith.
Jesus is Lord!