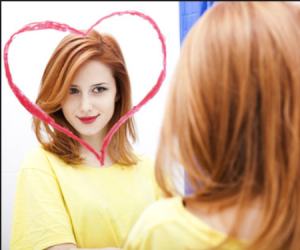 Jesus replied, "'You must love the Lord your God with all your heart, all your soul, and all your mind.'[e]38 This is the first and greatest commandment.39 A second is equally important: 'Love your neighbor as yourself.'[f]40 The entire law and all the demands of the prophets are based on these two commandments." Matthew 22:37-40
"Love you neighbor as yourself". I was thinking about this a few days ago. I need to love my neighbor – which we know is everybody- the way I love me. So let's think about this. We feed and clothe ourselves. When we are sick we take ourselves to the doctor's. We make sure we have a roof over our heads. We easily forgive ourselves for the mistakes we make. We are merciful to us. We look kindly at ourselves in the mirror and try to look our best. We are good to us. We love ourselves.
Now we need to think about our neighbor. The way the Lord defines our neighbor is any and all people of the earth. Everybody is our neighbor. Now the challenge is to love the people around us in the same way we love ourselves. That would mean we treat them kindly, meet physical needs – like food, clothing and shelter as we are able. Forgive easily the mistakes that others make. Love them from our hearts.
Notice that the Lord says that "Loving your neighbor as yourself" is equally important as loving the Lord our God with all our hearts, soul and mind.
Let's love our neighbor as we love ourselves.
Jesus is Lord!